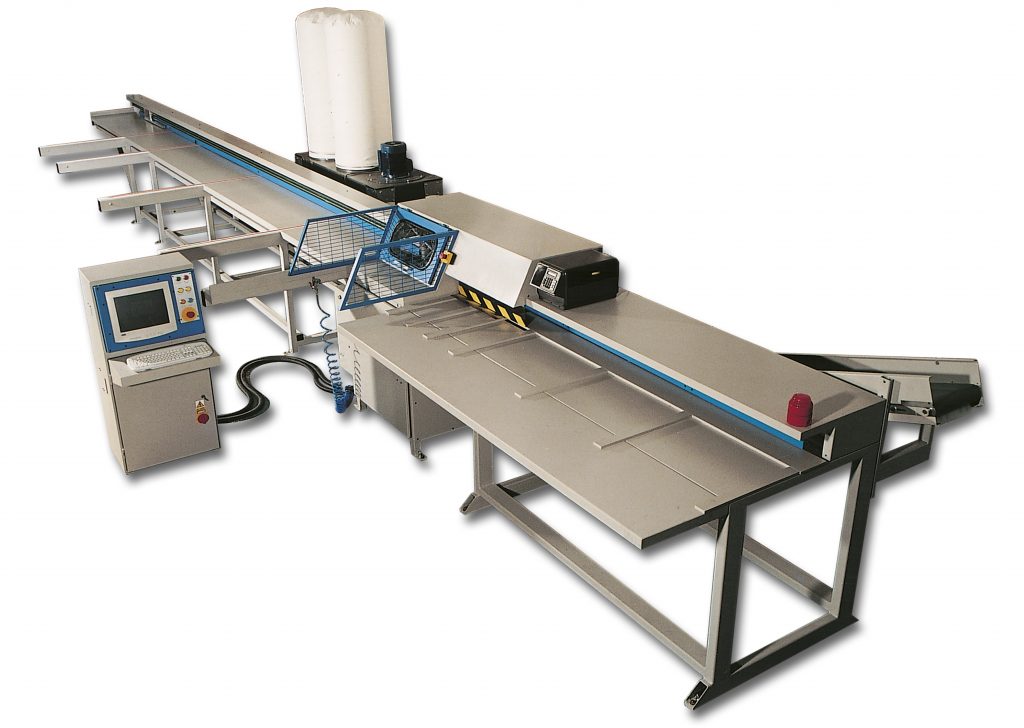 Autocut Automatic Saw Center (also available for sills)
The ancillary version is an upgrade of the standard Autocut saw center.
The ancillary saw is ideal for automatic volume production of sills and ancillaries in general (all subject to technical acceptance).
Sills up to 225mm can be cut at 45/90/45 and the MK5 can also have a variable angle facility for angles in between 45/90/45. The nominal profile size range is 50mm to 225mm using a 500mm diameter blade. Minimum cut length is 300mm.
An output guide would be 2,280 pieces in a 9.5 hour day at 100% efficiency.
Sills with a drip rail may need contour blocks which are an optional extra and these may need to be removed for cutting other ancillaries but the change process is quick and easy.
Note! Arrowheads cannot be cut on this version of the Autocut.
We do often have the original STU65 saw available as a refurb for this but there is no variable angle function. These saws are only suitable for uPVC. Please look at 'Used Machines' on this website for availability of refurbs.
For further information please contact Stuga through the contact page or call 01493 742348 and ask for 'Machinery Sales'