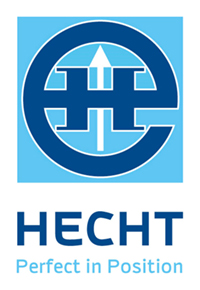 Hecht measuring and positioning by Stuga
Stuga are pleased to introduce a full supply and refurbishment service for Hecht Electronic positioning systems, measuring wands and bead saws right here in the UK. Utilizing Stuga's renowned service and back-up operation Stuga are able to offer to service Hecht measuring systems. Currently the service is offered via Hecht in Germany but once training is completed the work will be carried out in the UK at Stuga. We can also obtain spare parts from Hecht as long as they are current and not obsolete.
Stuga can also offer new measuring wands, positioners and bead saws as well as a fitting service for measuring and positioning systems to any suitable bead saw. The latest design includes greatly improved charging and battery life.
The Hecht measuring wand is ergonomically designed and built to be easier for the operator to use and work with on an all-day-long basis thanks to a good feel and balance. Wand extensions for larger windows connect simply and positively into place whilst maintaining accuracy with no need to undo or redo bolts or other fasteners. Beading becomes faster and more accurate all round.
For those who don't know Hecht beading systems are established products in the UK market and have been for many years.
Ergonomically weighted and balanced for easy operation all day every day.
Products:-
Measuring wands (also known as 'measuring sticks' or callipers)
Wand/stick extensions
Measuring and positioning systems
Bead saws 90 degree, 45 degree and variable angle
Bead saw contour blocks
Wand/stick servicing (repairs at cost)
Infeed tables for bead saws